© Copyright 2017 Code Blue Designs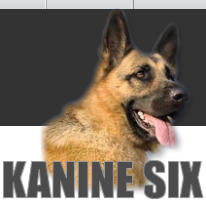 We are pleased to present some various screenshots fropm the
software. Keep in mind that KANINE SIX is has different themes
available that affect colors used in the software. Click on any
screenshot to view a larger size.
The home page acts as a springboard to the various
functionality within the software. Access to records is
available on the right side, while access to settings,
profiles and management functionality is on the left.
The Activities page is easier to use than ever and allows
for the documentation of activities performed during a
training or deployment session as well as the ability to
add any finds that were either hidden (training and
certification) or located (Deployments).
When any record type is selected for viewing, a listing of
the records, for that type, are displayed in a searchable,
filterable grid. From here, the record can be reviewed,
edited or printed in pre-designed printable reports.
This screen captures the main information about the
record and allows access to Activities, Record Notes as
well as People, Vehicles and Traffic Data when in
Deployments.
The Finds screen not only documents multiple finds that
were located during any type of search, but also adjusts
to document track subjects for both training and
deployments.
This screen allows the user to enter names into a
repository for use in any record. the system does have
the ability to disallow access to sensitive information like
SSN and DOB, if desired.
The system automatically tracks certain actions
performed by the user and creates and audit log that can
assist in troubleshooting and record tracking.
We'll post more screenshots going forward